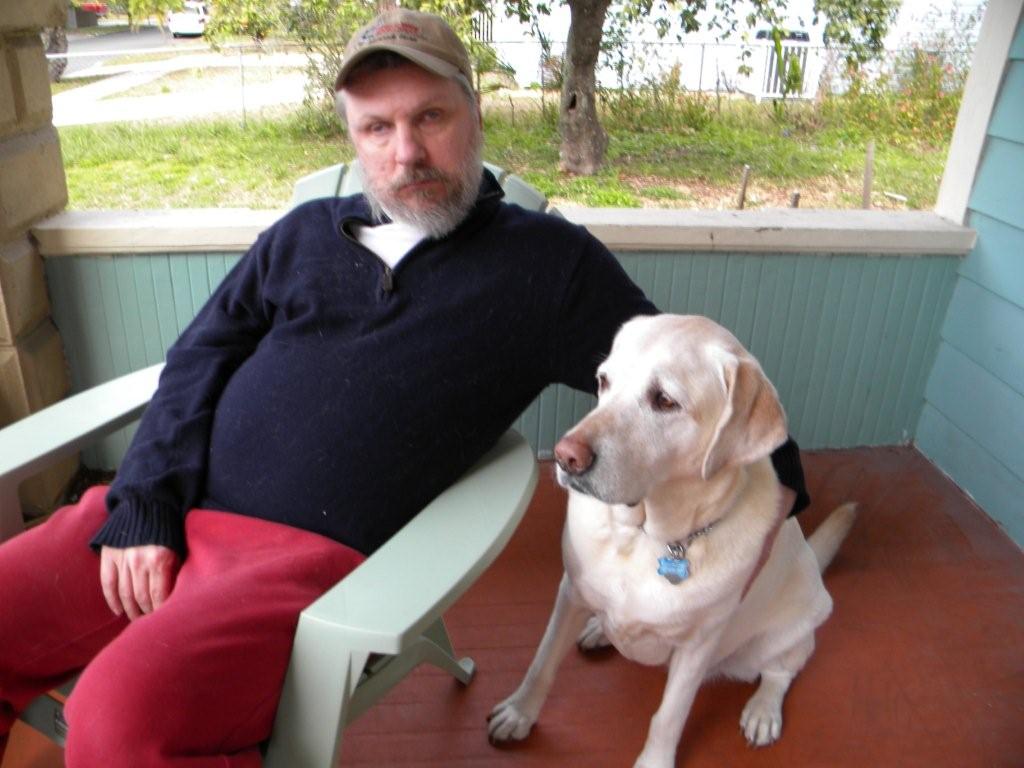 A couple of weeks back, I wrote my first ever book review of "The Bonobo and The Atheist" and a bunch of readers told me that the liked it and I enjoyed writing the piece so here's another book review.
As the title implies, this book is about dogs. Specifically, the authors, experts in cognition of dogs in Vanessa Wood's case and in the study of mammal cognition to shine light on how humans think by Brian Hare, describes how the world's most popular domesticated animal came to be and many characteristics of dogs that demonstrate "genius" in a variety different ways.
The book opens with a number of anecdotes describing amazing behaviors performed by pet dogs and some animals in research centers. These stories are fun and interesting but I started enjoying the book when the authors got into the science of how dogs evolved and how they understand communication with humans far better than science had ever previously predicted. As each chapter unfolded, I grew more and more interested.
Near the beginning, the authors define "genius" as doing things better than one's closest animal relatives. In "Genius of Dogs" the authors demonstrate, with more than 600 references to supporting scientific papers, how dogs can understand human communication far better than their wild wolf cousins, in spite of sharing enough DNA (99.94%) and being able to reproduce viably with wolves. Perhaps, more surprising is that dogs can out perform Chimpanzees and Bonobos, the closest genetic relatives to us humans, animals with their own relatively complex communication systems and the mammals considered most culturally similar to humans.
Dog Evolution
For many years, scientists have believed that wolves evolved into dogs via human selection. The general understanding was that some wolves came close to human settlements to eat human refuse (bones, garbage, human feces, etc.) and the friendly ones were gathered by people who then bred them for desirable characteristics. In fact, according to this book, dogs "self domesticated," learned to understand human gestures and language and react accordingly before they were bred by people for these attributes.
Dogs, it turns out, were not the only mammals to self domesticate. Bonobos, according to these authors, entirely in the absence of humans, evolved via natural selection into the peaceful, well organized species that they remain in the Republic of Congo. Only two other species, dogs and humans seem to have developed the characteristics of domestication naturally.
The authors demonstrate that humans, bonobos and, yes, dogs, all share certain behavioral and physical characteristics that only otherwise exist in domesticated animals. Features like smaller craniums (human skulls are smaller than chimpanzees or gorillas, a greater ability to be empathetic, smaller canine teeth and a variety of other interesting characteristics of animals. The authors also convincingly demonstrate that these species evolved without the help of selective breeding, our nature and that of dogs and bonobos is naturally domestic.
Siberian Silver Foxes
The longest running experiments into selective breeding and the genetics of domestication began more than sixty years ago in Siberia where silver foxes were bred for personality attributes that seemed friendly to humans. The physical changes were interesting as the animals, without being bred for such physical changes, took on attributes of other domesticated animals. The change in these foxes behaviors, in areas for which they were not bred, attributes like understanding human gestures, was simply astonishing.
The authors conclude, regarding evolutionary biology, that the silver fox experiment may be the most important bit of controlled study on the subject ever.
What Are Dogs Good At?
Unlike bonobos, dogs implicitly understand human gestures, facial expressions and what we mean by different words. No other animal, excepting the silver foxes in the Siberian study,, not bonobos, chimpanzees or wolves have any of these characteristics and, while they will try to understand humans, they simply don't have the genius of dogs to communicate with us.
Dogs and humans have co-evolved. The two species have lived side by side for 40,000 years according to these authors and, in a more recent study, may have lived together for up to 100,000 years. In virtually all parts of the globe, man and his best friend have evolved to better communicate and work with each other as partners.
What Are Dogs Bad At?
According to these authors, dogs are very poor at navigational skills, solving certain problems and basic survival skills instinctive to their wolf cousins. A wolf, for instance, will learn how to get around a fence to food on the other side almost immediately while it will take a dog a few minutes to solve the same problem. Dogs, however, are better at learning from the example of another dog or a human who shows them how to solve a problem, maybe dogs are better at aping humans than apes themselves.
Dogs also, in spite of popular stories about those who get lost and find their way home, an especially rare case, have poor navigational skills. I found this difficult to accept as I'm a guide dog handler and my dog, X-Celerator, figures out our way around large obstacles, detours, invents new routes to and from our homes and, while we're exploring new spaces, remembers the way back as if he had laid out breadcrumbs.
Guide Dogs, Genius Among Their Peers
While most dogs have poor navigation skills, guide dogs necessarily need to have excellent skills in this area. Does this mean that the X-Dog is smarter than your pet dog? No, not really. My guide has come from a breeding line that has been selectively bred to have good instincts for such actions but have also enjoyed many months of very specific training which, as I wrote above, is something dogs are especially good at.
I love my dog and he loves me. No, "love," if defined as sharing good feelings, preferring to be with one and another and having a secret vocabulary among other things, is not a purely human characteristic, according to these authors. Love may be an attribute of domestication but observers also believe they have seen behaviors associated with love in chimpanzees, elephants and other social mammals. Another bit of science showing how non-unique humans are among our mammalian cousins.
Conclusions
I really enjoyed this book. The science is sound and very well sourced in an extensive bibliography. The authors are unquestionably expert in their fields and both are good writers. The subject of dog cognition, called "dognition" by these authors, is really interesting and the book contains amusing anecdotes demonstrating the authors' points.
I read the audio book which I received from a friend as a gift. My one major complaint is that I had trouble telling which chapter was written by which author. I think these chapters were probably first written as individual articles and strung together as a book so "Genius of DOgs" can be a bit uneven at times. Also, the audio book does not contain the bibliography but one can find it online if they care to do further research or want to read the science supporting the book. Both authors, in the introduction, say that anyone can also write to them and they will send them pointers or copies of their work as well.
I highly recommend this book to my readers. If you're interested in dogs and their cognition, evolutionary biology, bonobos and chimpanzees and lots of other interesting things, you'll find them in this terrific read. You will learn about your own dogs, service or otherwise and, with this information in hand, may be able to better communicate with your dog and enjoy an even more full relationship.